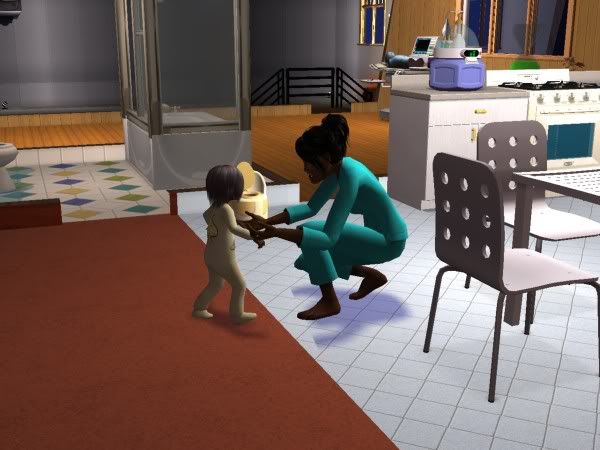 On the eve of Josephine's birthday, Lydia attempted to finish teaching her the important toddler skills to her.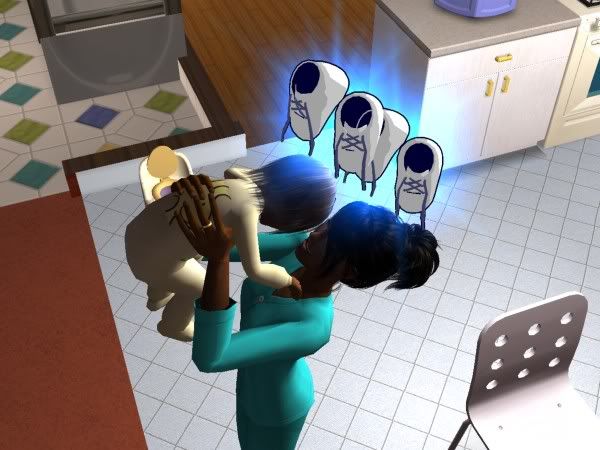 Success was theirs!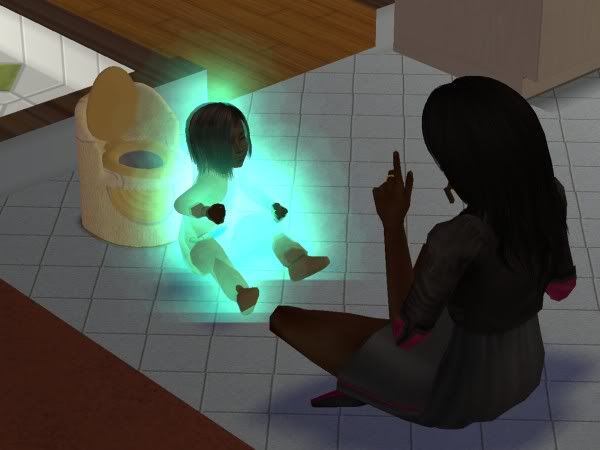 And just for fun, and to take our daughter's mind off of our recent horror, she taught her some nursery rhymes.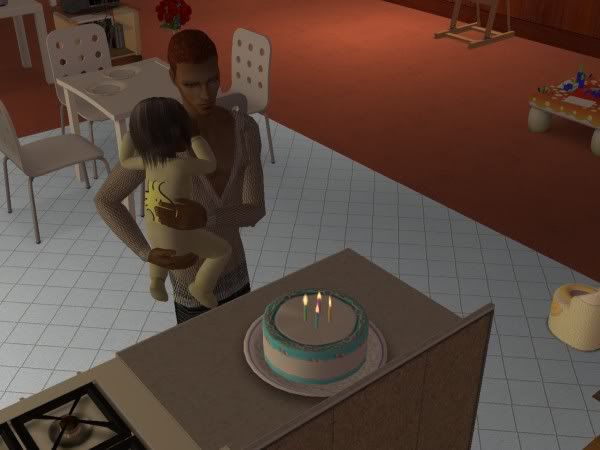 And then it was time.
It was time to usher my daughter into her childhood.
Joseph:
Make a wish and blow out the candles, Jo!
Josephine:
Cake!
I gave my tiny one a kiss on her forehead, a kiss that I hoped help within it the power of luck in all things she endeavored towards. Then I stepped back and let her do the rest.

Before our eyes, our baby became a child.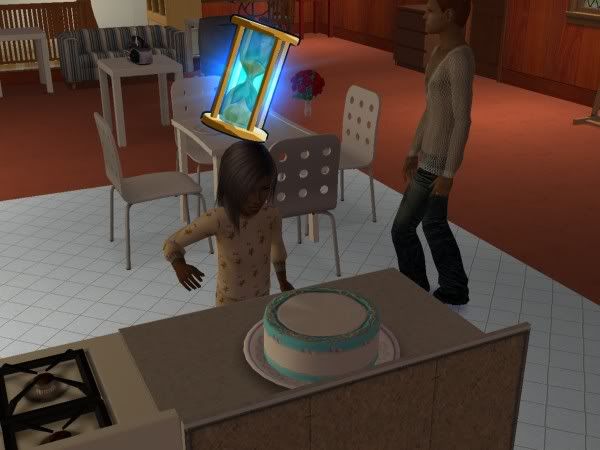 While she dug into her cake (girl's got a sweet tooth a mile wide), I snuck outside to see about her birthday present.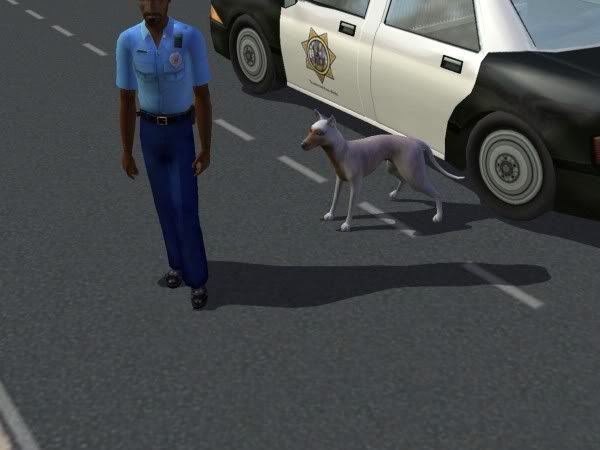 This is Janie. I decided instead of waiting for Max to reappear, that I would get a dog. After the burglary attempt, I felt better knowing that we would have someone to guard us while we slept. And I thought she'd make a good companion for Josephine.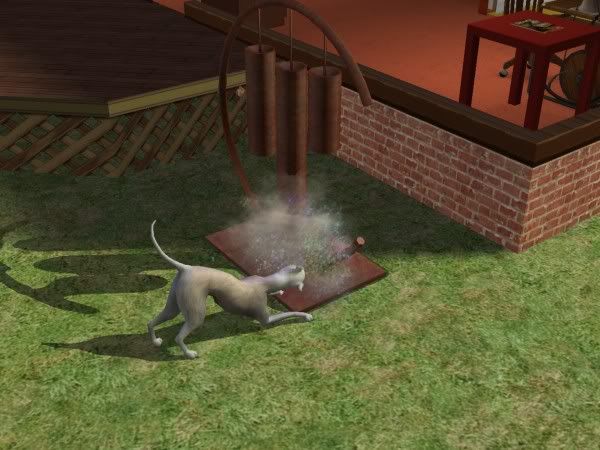 Granted, she was still very young ... and as such, we had some training to do.
I was quite certain she would be a welcome addition to the family though.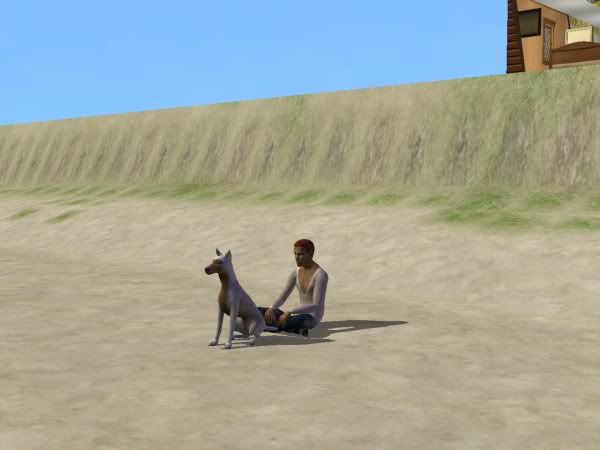 Although ... I did have hopes that someday Max would return. Perhaps he and Janie would get along and make puppies. Wouldn't that be nice?
---
Back ----- Page 1 ----- Next ----- Index
---