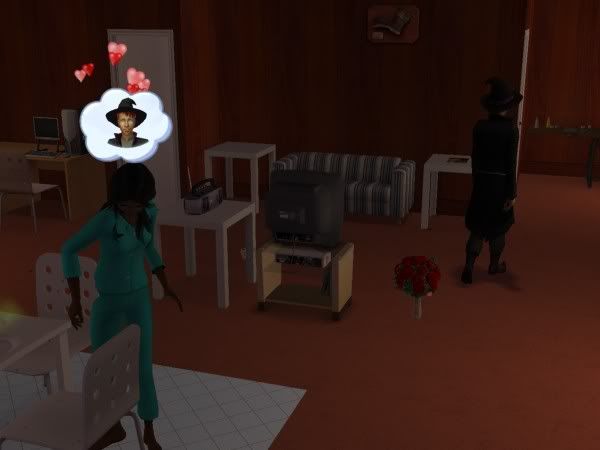 I knew that it would probably take some getting used to ... for Lydia to see that the power awakened in me would be a benefit (or more) to our family. But she loves me. I just had to assure her ... and reassure her ... that nothing would go wrong.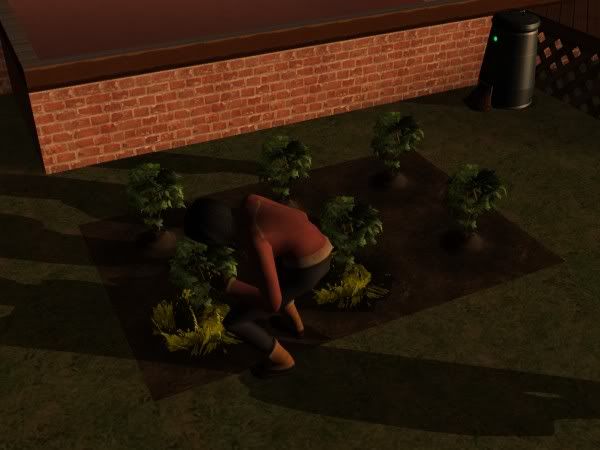 Those first days after my ... "transformation" ... were probably the hardest on our new family. Perhaps it was too many changes at once - the baby and then my magick, but there was no going back now.
And speaking of Josephine, the days and months had flown by. Her birthday had sneaked up on us.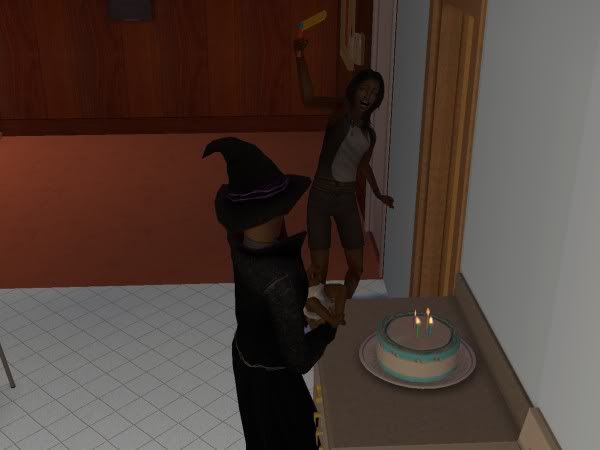 Though our finances were still on the minimalist side, Lydia and I got a cake for her.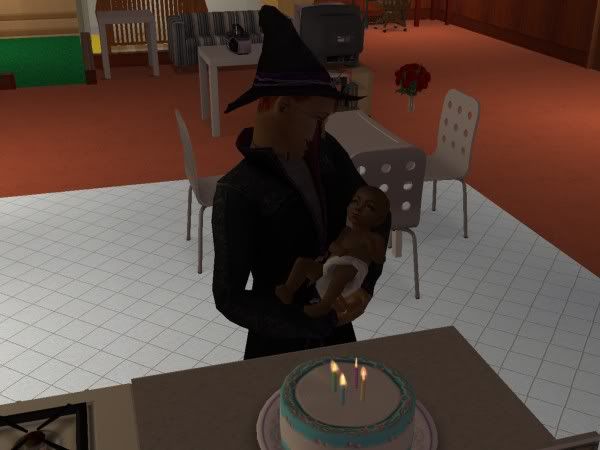 Every child should have cake on their first major birthday. Our baby girl was transitioning into her toddler era.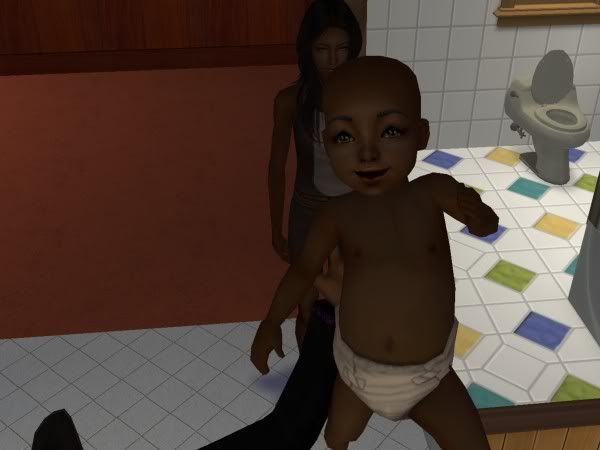 And then before our very eyes, our little girl, in a spray of colored confetti ...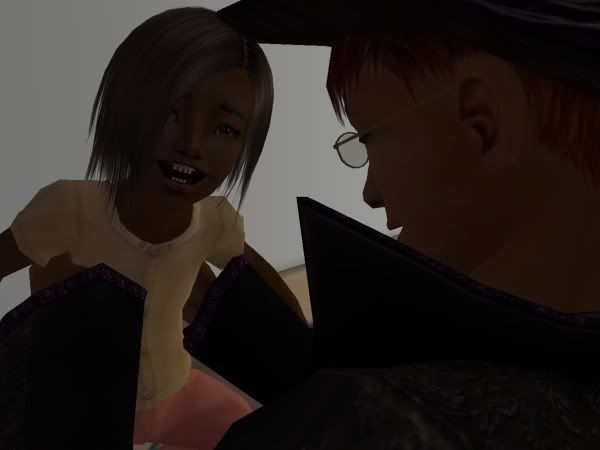 ... became a beautiful little toddler-girl.
I wasted no time bonding with my little girl now that she was old enough to understand the worlds we muttered to her. I thought I'd start with a story. She seemed to enjoy it, I'm happy to report.
Joseph:
Once upon a time, there was a happy little bean bag who wanted to grow up to be a world famous xylophone player ...
Josephine:
Zyfone!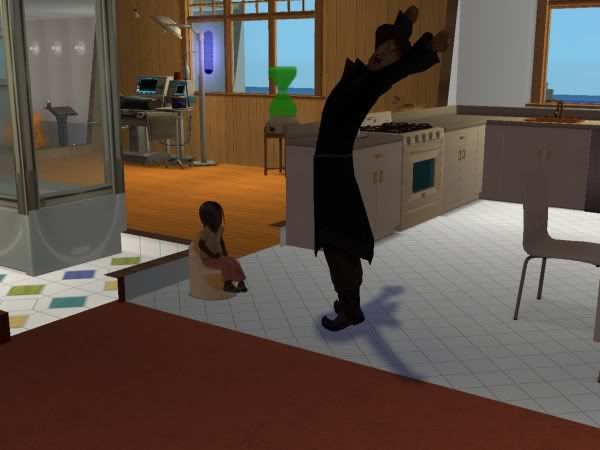 I also wasted NO time in teaching her the skills she would need as a toddler to move her successfully into her child era. Potty training was a MUST! Granted ... it's kinda boring for the teacher.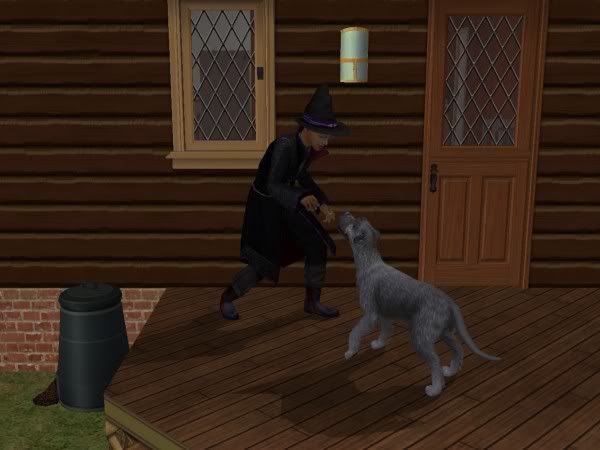 But I wasn't all work all the time. Recall that old dog that kept coming around? Well, he came back! I think I saw a collar that had a single tag on it that said "Max". He's a very friendly dog.
I wondered if a dog would be the ideal thing for our family - especially with a toddler in the house. He could guard her, look after her ... make sure she's safe.
I wondered if Lydia would like to have a dog. It's nice having something living to cuddle, especially since our jobs were really starting to pick up. There were times when she and I didn't get a chance to say more than two words to one another. Working ... and Josephine ... they kinda took away from "Adult Time". A dog might help. Maybe. I hope.
---
Back ----- Page 1 ----- Next ----- Index
---